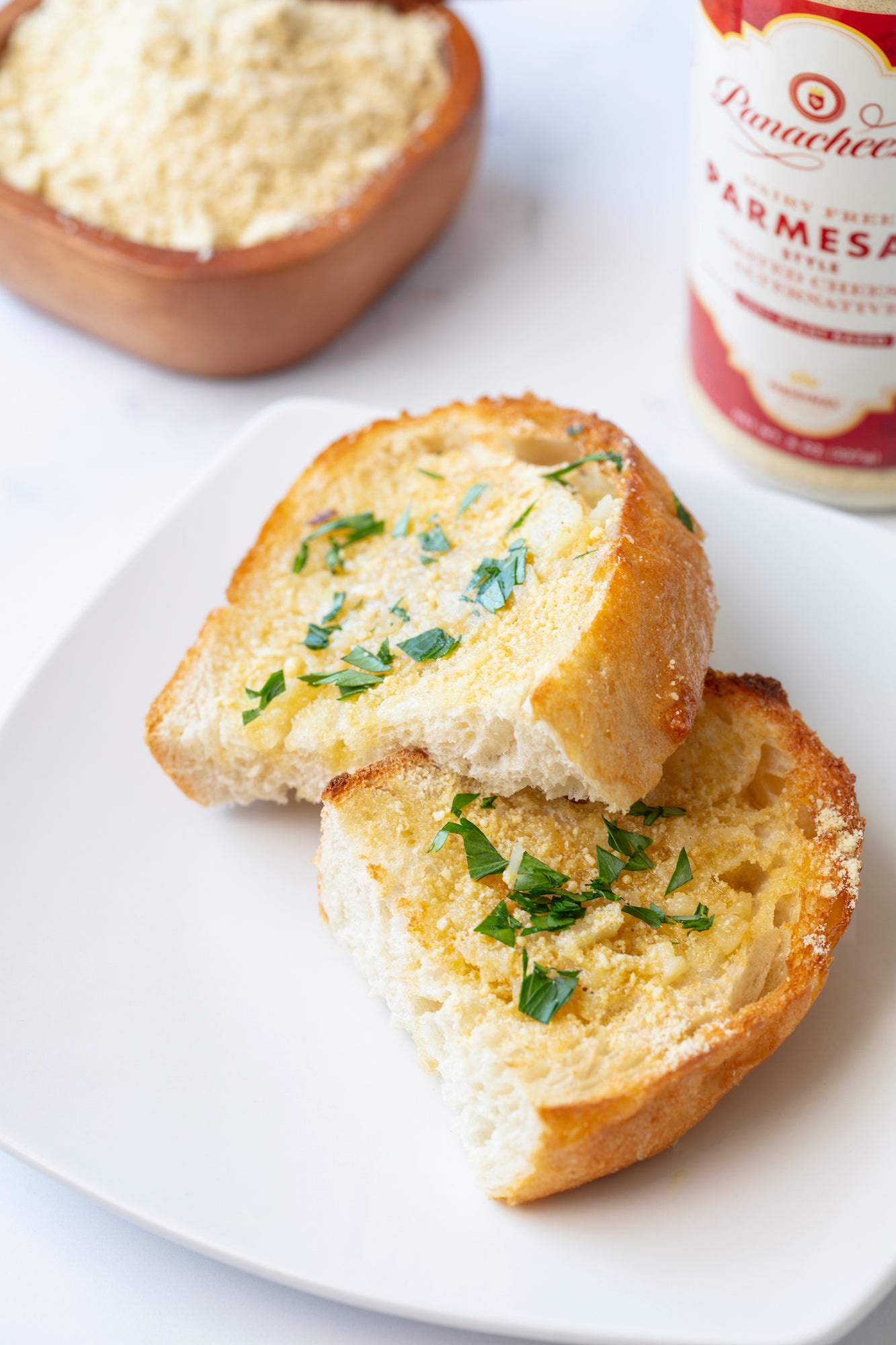 Grated, plant-based parmesan cheese
Enjoy the same creamy texture as traditional parmesan cheese, plus the health benefits of premium, plant-based ingredients.
Buy Now
What Our Customers Think
Angelica

"Panacheeza. It has exceeded my expectations! It is a game changer, and tickles your taste buds just right. I really like the fact that I can read all the ingredients on the label."

Pat

"Panacheeza is a very tasty plant-based parmesan cheese. It tastes like real parmesan, but without the dairy."

Tony

"Our family was first introduced to Panacheeza when it was still being made in a home kitchen. It was an immediate hit with the family and we always went back for more."
Meet Our Founder
Janessa Steenberg grew up in an Italian-Maltese family that incorporated meat and cheese into every meal. By joining her grandmother in the kitchen, she learned the secrets to Mediterranean cooking that had been passed down in her family for generations.
Over a decade ago, Janessa became interested in the food industry. Concerned about the impact of animal products on our health, she assumed a plant-based diet. Fueled by her grandmother's quest for optimal health through a Mediterranean diet, Janessa transitioned to a plant-based diet. With her love of traditional Italian flavors and research-based knowledge of plant-based nutrition, Panacheeza was born.
Learn More
Ingredients You Can Pronounce
Organic Cashews

Rich in vitamins, minerals, and tons of protein (1 oz of cashews contains 5g of protein!). They also help with appetite control, blood sugar stabilization, and promote heart health.

Nutritional Yeast

Like its name implies, it's high in nutrients like selenium, zinc, folic acid, and is a full B-vitamin complex. It is also gluten-free, low in fat, and maintains 4.6g of protein in every tablespoon!

Himalayan Pink Sea Salt

Much healthier than regular table salt, pink Himalayan sea salt is known to help regulate blood sugar, improve sleep quality, balance your body's PH, and reduce the signs of aging.

Garlic Powder

Health benefits include regulation of blood pressure, lowered cholesterol levels, improved immune function, reduced risk of certain cancers, and better digestion.

Apple Cider Vinegar

This super ingredient is rich in proteins, enzymes, and friendly bacterias that aid in weight loss, elimination of toxins, and the lowering of blood sugar. It can also improve skin health and appearance!